Window Cleaning
Glass cleaning and restoration. We offer window cleaning in warm weather months, April through November. Inside and outside windows are NO problem. We will leave your windows clean and streak free.
.
Who doesn't LOVE clean glass?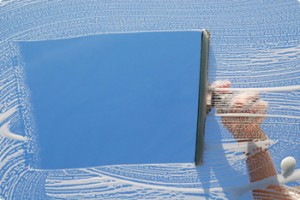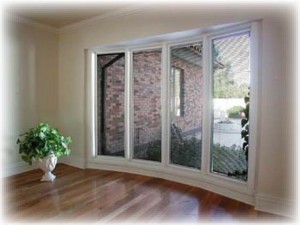 Bear in mind, we INVEST a lot of money into our equipment, training, and skill. We are a professional window cleaning company, not just someone looking to make money under the table.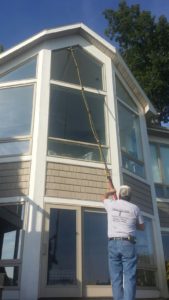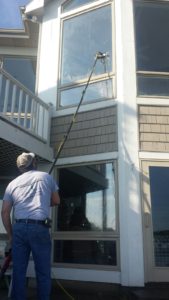 We have invested into a water fed pole system. We have gained several advantages, that benefit you. It allows us to clean up to three stories without ladders, in most cases. No worries about someone falling off a ladder, or some kind of damage from the ladder, to your home.
Secondly, there are NO chemicals using this system. Just pure, clean, mineral free water. No toxins, no chemical, no problems!
Third, because this ultra pure, ultra clean water doesn't leave a static charge behind, your windows stay CLEAN, LONGER. No static charge to attract dust so soon!
We feel you will receive the best for your money. We take our profession seriously, because YOU matter to us.
You can expect a fair price, attention to detail, and respect. Anything less, we feel, is just wrong.